Interior Painting Gold Coast
Gold Coast interior painters
We offer a professional and reliable interior painting service that guarantees nothing less than great results. With years of expertise under our belt, we can confidently say that we are the masters of the paintbrush. Our tailored approach ensures that every project is treated with the care and attention it deserves, leaving you with stunning results.
We know that a well-painted home is not only a work of art but also an investment. That's why our dedicated team will work tirelessly to bring your interior vision to life. Whether you have a small or large residential or commercial project or just need to spruce up your home, we've got you covered.
Join the ranks of satisfied customers and see why Swanson Painting is the preferred choice for interior painting on the Gold Coast.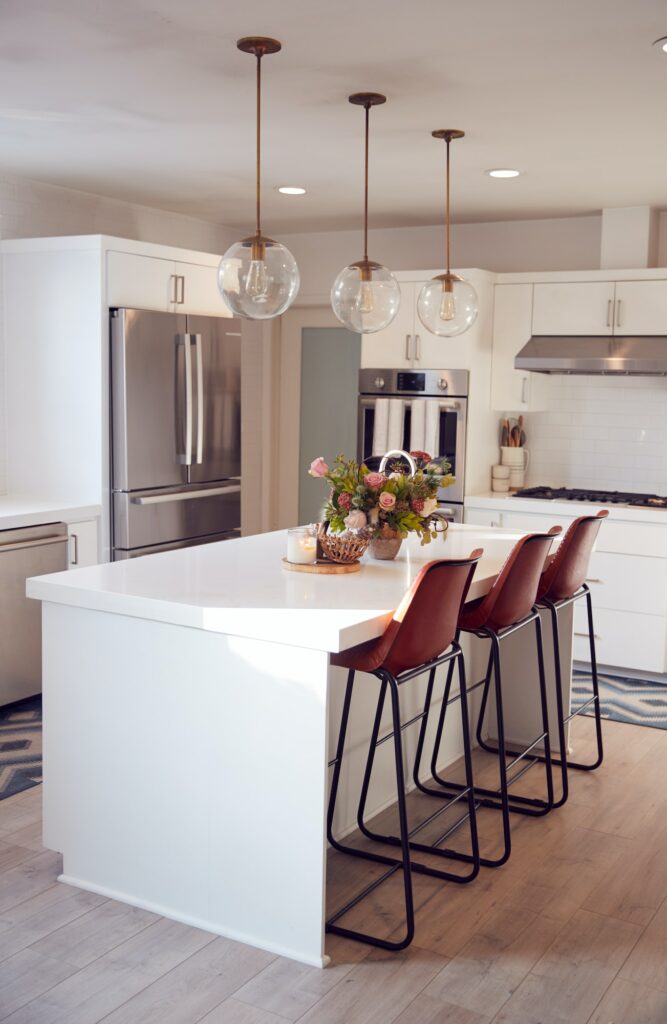 Top Interior Painting Gold Coast: Interiors Transformed, Memories Created!
Say goodbye to bland and dull walls, it's time to give them the makeover they deserve. We'll patch, paint, and perfect every nook and cranny, giving your interiors the vibrant and refreshed look they deserve. And why settle for just a fresh coat of paint? We'll also address any imperfections, like cracks, dings, and dents, to ensure a smooth and polished finish.
Several studies about the impacts of colour on mood and productivity have shown that vibrant hues can play a key role in the way we think, feel, and act. That's why it is important to choose colours carefully when preparing for an interior painting project.
Our professional painting services can help you select the shade that best suits your needs and preferences so that you end up with beautiful results that you'll enjoy for years to come.
Bringing Your Business to the Next Level with Commercial Painting Gold Coast: A Fresh Coat of Paint for a Fresh Start!
A good interior painting (and of course exterior painting) job at any commercial establishment on the Gold Coast is like the proverbial cherry on top of a delicious cake – it's what turns already beautiful things into something truly special. Without a good paint job, the bland and basic landscape of any business will remain just that – bland and basic. With a fantastic paint job, that same space can transform into something modern, stylish, and inviting to customers.
Investing in quality interior paint is beneficial for any business; it keeps walls clean, undamaged, and maintained over time. 
Your business's interior says a lot about you – it's like a first impression, but on a daily basis. A dull, dingy, and outdated interior not only turns off customers but can also impact employee morale.
Our expert team of gold coast painters will give your establishment the facelift it deserves, transforming it into a vibrant, welcoming, and professional space.
Don't settle for mediocrity, contact Swanson Painting today to get started on your commercial property painting project!
Overview Of Interior Painting Process
Interior painting is an essential part of creating a beautiful and inviting home or business. A fresh coat of paint can transform any room into a work of art, adding colour and personality to your spaces.
Not only will the right colours add vibrancy and life to your walls, but they can also affect the mood and productivity in a positive way.
Our interior painting process typically involves the following steps:
Preparation: This involves covering floors, furniture and fixtures, and repairing any damages to the walls.
Cleaning: The walls are cleaned to remove any dirt, grease, or debris that may interfere with the painting process.
Undercoat: A undercoat is applied to the patches and repairs on the walls to help the paint adhere better and provide a smooth surface for painting.
Painting: The actual painting process, where the walls are coated with paint using brushes, roller. At least 2 coats will be applied and an extra coat may be required for even coverage.
Clean-up: The final step involves removing all masking and covering materials and cleaning up the work area.
The entire process typically takes several days, depending on the size of the space and the number of coats required and the areas being painted.
Contact us today quote and get ready to see your home or business in a whole new light!
Examples of Interior Painting Gold Coast
Award-winning Reasons Why Gold Coasts Residents And Businesses Choose Swanson Painting For Interior Painting Services
1. Expertise
We often joke that our team has more experts in the art of painting than even we can keep track of! From roof painters and sprayers to restoration specialists, there's nobody who knows the craft better than us. We understand every nuance and detail of painting better than our own hands do - so you can trust that when you entrust us with your task it will be done right.

With many years of experience, our team of professional painters are dedicated to providing the highest quality residential and commercial painting services. Whether you need advice or simply want reassurance that your project is in good hands, our knowledgeable professionals will be there at every step of the way to ensure it runs smoothly.

Selecting our team of first-rate painters isn't just a mundane choice - it's an assurance that you'll never be adrift throughout the entire process! We're here to make sure that all facets, even the tiniest details, are made clear and comprehensible for you. With us there each step of the way, there's no need to fuss!
2. Quality Products & Services
At Swanson Painting, we understand that the quality of the products and services used can make all the difference in the final outcome of a painting project. That's why we only use top-quality paints, tools, and techniques to ensure that our work is of the highest standard.

We believe in using the best products available on the market to ensure that our customers receive the best results possible. Our paints are carefully selected for their durability, versatility, and ability to achieve the desired results and finish.

Our tools and techniques are constantly updated to stay on top of industry advancements and to ensure that we are delivering the best possible results.
3. Customer Satisfaction
Customer satisfaction is the foundation of our business at Swanson Painting. We understand that our success is directly tied to the satisfaction of our customers. That's why we go above and beyond to ensure that each and every one of our clients is completely satisfied with the work we do.

From start to finish, our team works closely with our clients to understand their needs and preferences, and to deliver a painting solution that meets and exceeds their expectations. We take pride in our attention to detail and commitment to quality, and we never cut corners or compromise on the materials and techniques we use.

At Swanson Painting, we believe that a job is only complete when our customers are completely satisfied. Choose Swanson Painting for your painting needs and feel assured knowing that you can trust a team that is devoted to providing remarkable results, as well as unrivalled customer service.

We are the best painters on the Gold Coast and the proof is in our results!
Frequently Asked Questions
There are a few things you should take into account when choosing an interior paint colour. The first is the size of the room – light colours can make a small space feel larger, while dark colours can make a large space feel more intimate.
The second is the amount of natural light in the room – bright colours will reflect more light, while darker colours will absorb it. The third is the mood you want to create – warm colours will make the room feel more inviting, while cool colours will give it a more refreshing feeling.
The cost of interior painting can vary greatly depending on several factors such as the size of the room, the type of paint used, the complexity of the job, and the location.
It's best to obtain an onsite quote from a professional painter who can assess your specific needs and provide an accurate quote for your project.
The length of time it takes to complete an interior painting project can depend on several factors, including the size of the room, the number of coats required, the complexity of the job, and the number of painters on the job.
On average, a standard interior painting project can take anywhere from one to five days, although this timeline can be longer or shorter depending on the specifics of your project. A commercial painting project may take longer. It's best to obtain an onsite quote from a professional painter who can provide you with a more accurate timeline for your project.
Jason & the team at Swanson Painting recently painted the exterior of my townhouse. They were on time, affordable, polite, and completed the job to a high standard. I was very happy with their work, and I would highly recommend them to anyone else looking for a painter.
Jason and his team were really helpful and friendly. They did a great job and had no problems with all the little extras we kept asking for. Above all, they were professional, responded promptly and were here whenever they said they'd be. Highly recommended.
Thanks so much to Swanson Painting - very professional, efficient and on time. It's no wonder that they are so busy. If you would like to use them, you may have to wait your turn but it is worth it. In our case we didn't even have to wait for our scheduled date as they even got the job done early! Highly recommended
This is the second time I have used Jason and his team and it won't be the last. Each time, they have been prompt, friendly, professional, turn up when they say they would, go above and beyond with their services and leave the place looking amazing. I highly recommend Swanson painting.
Contact us today to discuss your next painting project.